Marek Goliszewski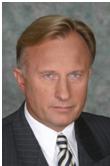 President of the Euro-Atlantic Association, since June 2010. Founder (1991) and Chairman of Business Centre Club, an organization associating over 2500 members. Graduate of Warsaw School of Economics (SGH) – in trade, and Warsaw University (UW) – in journalism. Founder of "Confrontations" monthly. President of the Polish Foundation for the Club of Rome. Member of the International Federation of Journalists, National Council for European Integration, Foreign Advisory Council for Economic Policy at the Ministry of Foreign Affairs, and National Development Council under the President of the Republic of Poland. Vice-Chairman of the Tripartite Commission for Social and Economic Affairs. Recipient of the Order of the Primate, European Economic and Social Committee Award, and Duke of York Prince – titles of Homeless' Friend and Good Man. Author of the book "From Now Till the Future" as well as other publications in Tygodnik Powszechny, Rzeczpospolita, Newsweek and Gazeta Wyborcza.
www.goliszewski.pl
www.bcc.org.pl
Marek Matraszek - Wiceprezes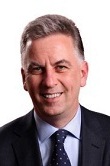 Born in Great Britain in 1962, Mr Matraszek studied at Magdalen College, Oxford, where he graduated in philosophy, political science and economics in 1984. After a year of studies in Poland at the Catholic University of Lublin, he returned to Oxford, where he received a Master's Degree in Russian and Central European Studies in 1987. He continued his studies at Oxford, preparing a doctoral thesis.
He returned to Poland in 1990. He specializes in designing and implementing strategic communications programs and lobbying campaigns for American, British and European companies in Poland, advising them in terms of their policies in Central and Eastern Europe and the European Union. He has particular experience in the field of defence, aviation and energy, among others, and is currently an advisor for Lockheed Martin in Poland. He is also the author of numerous publications on Poland as well as international affairs in magazines such as Poland Monthly, Warsaw Business Journal, The Spectator and The Wall Street Journal Europe. He also published a study on the Polish political scene, The Politics of Restoration. He is a frequent commentator on Polish politics for the BBC, CNN, CNBC and Al-Jazeera television. Mr Matraszek is a British citizen, and speaks fluent Polish.
Anna Pełka - Wiceprezes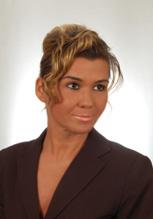 A member of SEA since 1998, Ms Pełka is a Polish Diplomat and an expert in the field of Euro-Atlantic relations and Polish-American relations. She has worked for the Ministry of Foreign Affairs since 1998, and has experience in organizing international projects of a promotional, political and economic nature. She held the post of Deputy Consul General in New York (2000-2005). In New York, she was in charge of Polish-Jewish relations and promotional issues. She is a co-founder and one of the negotiators of the Polish Studies Program at Columbia University (2003-2008), as well as one of the initiators of creating an endowment for the Department of Polish Studies at CU (2003 -2005). She is a participant and co-organizer of numerous conferences and seminars on political, economic development and research issues, among them: "Investing in Poland" organized in 2002-2005 in New York, "EU Expansion: the impact on transatlantic relations" Columbia University in 2003, "Polish Foreign Policy Challenges and Domestic Reactions" Columbia University in 2003, "Perspectives on Polish Accession to the EU" Columbia University in 2002.
Since 2008, Ms Pełka has been the Vice-president of SEA. She co-authored and co-ordinated the Warsaw Transatlantic Forum 2009 on behalf of SEA. WTF 2009 was an event commemorating the 60th anniversary of NATO and the 10th anniversary of Polish membership in NATO, as well as the 15th anniversary of the Euro-Atlantic Association, with the participation of the MFA , MOD, the General Staff and the NATO Headquarters in Brussels. In 2010, she helped co-organize the Warsaw Transatlantic Forum 2010 which included the participation of well-known politicians, academics and intellectuals, including members of the so-called "Council of Elders" with prof. A.D. Rotfeld headed by Secretary General of NATO A. Rasmussen.
In 2010-2011, Ms Pełka was a member of a group dealing with Afghanistan and Pakistan at the Foreign Ministry, where she monitored the policies of NATO, EU and ISAF Members towards Afghanistan and Pakistan. Since 2011, she has been the political and economic adviser at the Polish Embassy in Helsinki. She is a graduate of the Faculty of Economics at the University of Gdansk (1994), and Clindengael Institute of International Relations in The Hague (1999). In 2004, she also finished the "Globalization and its Discontents" course at New York State University (CUNY). She speaks English and Russian.
Members:

Stanisław Onyszkiewicz
Adam Biegalski